FEEL GOOD Resolutions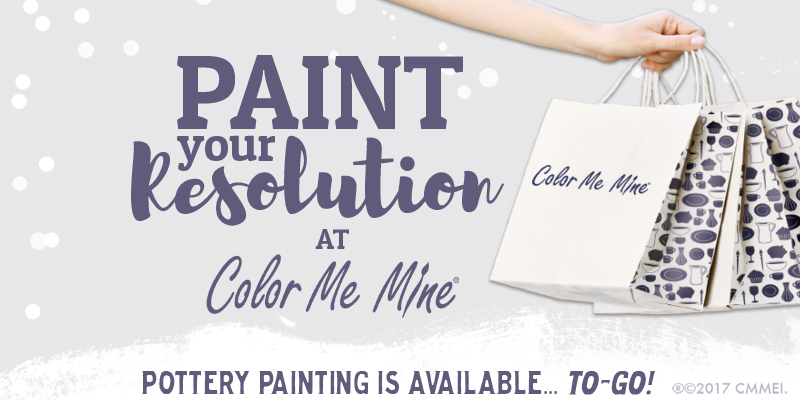 2021 is a year full of promise! Promise yourself to stay true to your resolution by creating a unique-to-you daily reminder with a Resolution Mug or Plate. Create something all your own or use our templates, check out some new designs below, we're here to help.
SHOP ONLINE OR IN-STUDIO AND… GET IT TO-GO!
All of our in-stock ceramics are available To-Go! Check out our selection online or stop in. Pick up your supplies to-go then return to have your piece fired!
To find the studio near CLICK HERE
Our studios are open for painting and shopping in accordance with local mandates and health recommendations. Masks & Distancing Required.
#ColorMeMine #PotteryPainting #PaintYourResolution
Find the below projects and more over on our PROJECTS PAGE!