Fun For Valentine's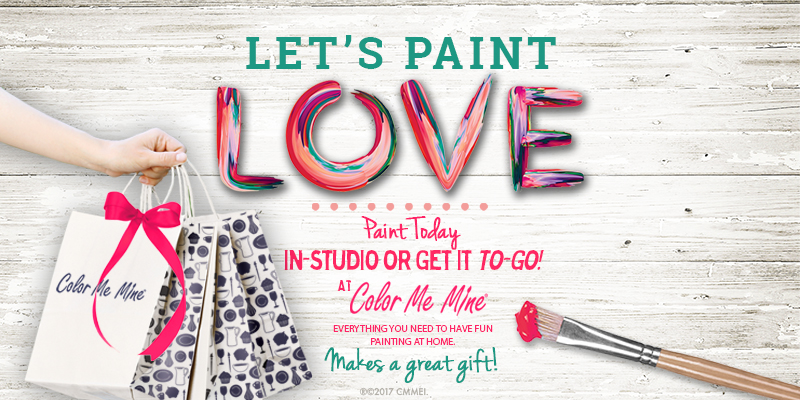 Let's unleash your inner artist! Show LOVE by painting sweet ceramic gifts for the special people in your life. Friends, neighbors, front line workers… All the love, for all the people. Is there something you've been wanting to paint for yourself? Self-Love! Create something all your own or use our templates, check out some new designs below, we're here to help.
SHOP ONLINE OR IN-STUDIO AND… GET IT TO-GO!
All of our in-stock ceramics are available To-Go! Check out our selection online or pop in to shop. Get everything you need packed-up TO-GO! Have fun painting at home then return to have your piece fired!
To find the studio near CLICK HERE
Our studios are open for painting and shopping in accordance with local mandates and health recommendations. Masks & Distancing Required.
#ColorMeMine #PotteryPainting #PaintYourResolution
Find the below projects and more over on our PROJECTS PAGE!